>
>
>
Full automatic silent generator set
Full automatic silent generator set
Brand :CUMMINS DOOSAN SHANGCHAI WEICHAI WAT
Product origin :China
The mute generator set adopts advanced noise reduction technology and new sound absorption materials. Watt mute generator set has been widely used in posts and telecommunications, communications, hotels, hotels, entertainment, hospitals, banks, high-rise buildings, industrial and mining enterprises and other places with strict requirements for noise.
Silent type generator set is also called low noise generator set, which is composed of mute cover, diesel engine, generator, control system, oil storage and oil supply system, intake noise reduction system, exhaust noise reduction, power switch and cable interface system.
Box body is steel structure, the outer surface is made of 2 mm thick high quality steel plate, steel plate welding reinforcement, shockproof and sound insulation effect is good. The base material is welded with 18# international channel steel and δ=10MM steel plate, lined with sound-absorbing heat insulation material, the box body has high strength, the whole closed structure, with rain proof, sun protection, dustproof, anti-theft, anti-pollution, anti-corrosion, impact resistance, wear resistance, make it beautiful and elegant characteristics.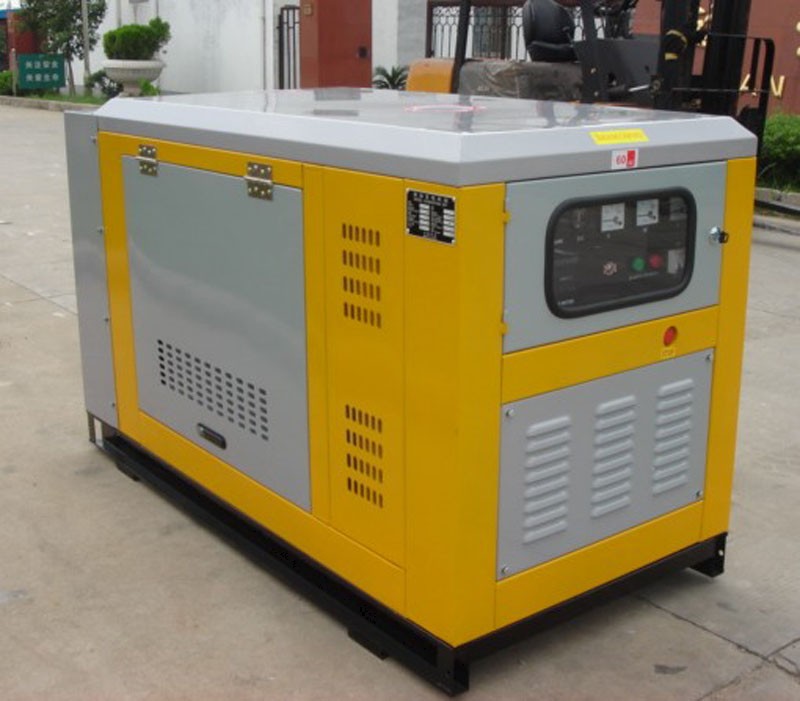 Internal noise reduction processing, noise reduction and noise reduction materials are used for a long time harmless to human body composite materials (and has heat insulation function), the inner board adopts anti-noise sound-absorbing board.
Quiet type generator set advantages: adapt to the requirements of urban environmental protection, low noise unit operation; Beautiful appearance, reasonable structure, good sealing, rain, snow, dust, can work in bad environment, fully enclosed box, good safety; Ventilation inside the box is smooth to ensure the operation power of the unit; The box body is made of high frequency, medium frequency and low frequency flame retardant sound-absorbing cotton, and the door seam is sealed with keel sealing strip, which can effectively reduce the different noises coming from the unit. Adopt high efficiency muffler to reduce the noise of smoke outlet of unit effectively; Maneuverability is good, the design fully considers the operator's convenience and safety of the unit operation; Four lifting devices are arranged at the bottom of the box body to facilitate field transportation.
Get the latest price? We'll respond as soon as possible(within 12 hours)